Global Section Editor - Sub Saharan Africa
The Microbiologist is expanding its editorial team once again with a call for a Global Section Editor for Sub-Saharan Africa.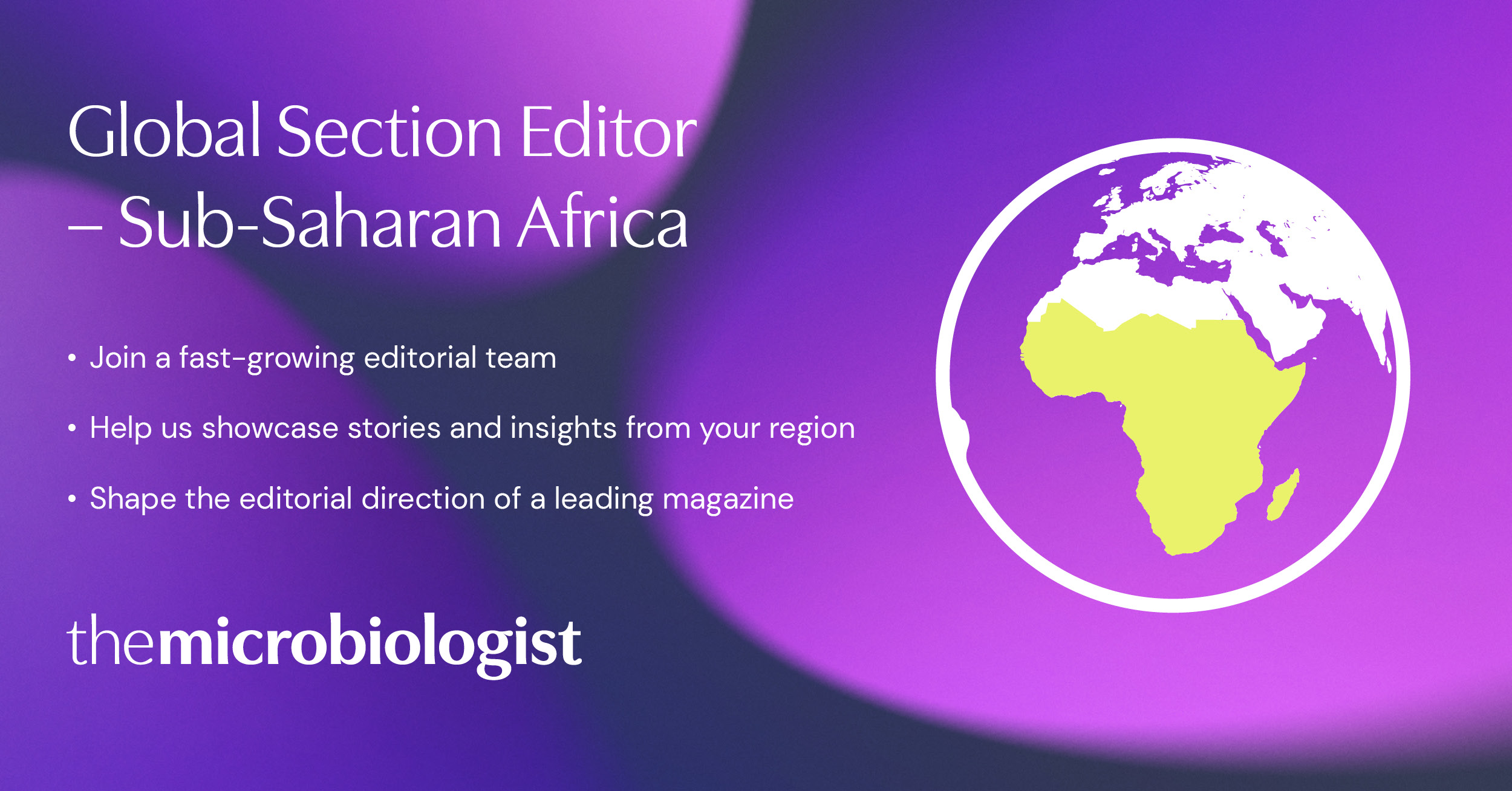 The initiative was launched as a way to increase the visibility of applied microbiology research in different parts of the world and allow us to generate more relevant content for our readership outside of the UK.
The role is aimed at those already working in Science Communication and/or Academia, who would like to raise their profile and that of the research in the region. The position is well-suited to those who would enjoy a new challenge, want to help shape the future of how AMI communicates high-quality science and become part of a global community.
We will
Raise the international profile of science writers and academics.
Help with opportunities and mentoring in your Sci Comms Career.
Increase the visibility of research in your region and help spread it to a growing audience.
Give you the opportunity to apply your skills in science journalism to a global platform.
As a Global Section Editor, you will also be afforded the following benefits:
Full AMI Membership

The ability to gift 3 free annual memberships worth up to £80 each per year to outstanding scientists in your region.

Free registration to Applied Microbiology International events

Personalised GSE business card.

AMI enamel badge.

AMI t-shirt.

Other AMI social media marketing assets
The role
The Microbiologist is looking for contributors with a thorough understanding of research in their region, knowledge of relevant press networks and experience in Science Communication.
The initial tenure for the project is for 2 years, with an initial 3-month probabtionary period. The Global Section Editor will be responsible for writing one news story a month based on a recent development from the region, as well as sourcing one long-form feature article per quarter and one careers article per month. Content will be comprised of research and or initiatives taking place within their wider region.
Global Section Editors will be invited to meet twice a year (virtually) as well as to input into the editorial calendar for The Microbiologist.
To register your interest, please complete the form below. For more information, please email [email protected].