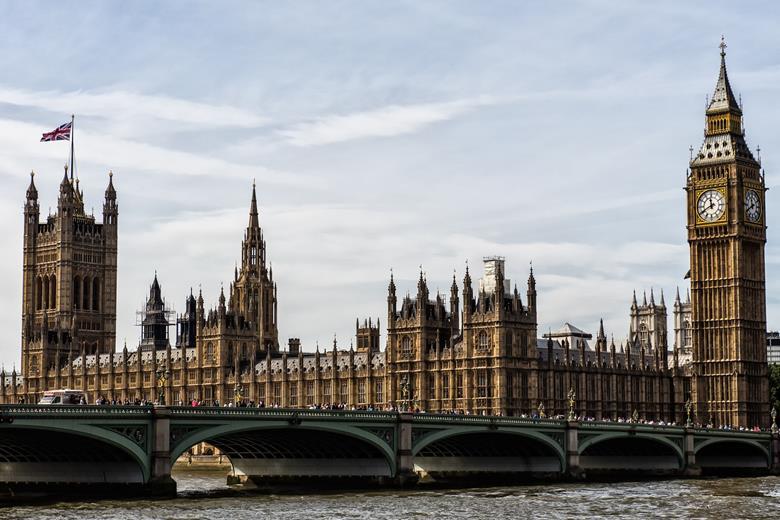 AMI member James Ebdon, Professor of Environmental Microbiology at the University of Brighton, delivered a pitch to the Commons Science and Technology Select Committee in response to their recent 'My Science inquiry' call, seeking suggestions for what the topic of their next inquiry should be.
Afterwards, he described his appearance, pitching on the need for regulation for the use of bacteriophages as an alternative to antimicrobial drugs, as a "fantastic and thoroughly enjoyable experience", and also a rare opportunity to potentially steer the gaze of MPs, Parliament and Government towards novel and emerging areas of research.
His use of a model phage to show how they latch onto and destroy bacteria, by injecting their genes into the cell and transforming it into a microscopic phage factory, proved to be a vivid way of engaging the members of the cross-party Science and Technology Committee and relaying his message.
Antimicrobial resistance
Professor Ebdon warned members of the urgency of finding an alternative to antimicrobial drugs, saying that antimicrobial resistance poses a significant global threat of far-reaching proportions.
"According to a 2019 study published in the Lancet it is estimated that drug resistant infections contribute to 4.95 million deaths a year - 12,000 of those in the UK - and this global figure is expected to rise to 10 million by 2050," he said.
"Unless we act now, common diseases will become untreatable and modern life-saving procedures riskier. The economic impact of uncontrolled antimicrobial resistance will result in a dramatic rise in health expenditures and will further increase levels of poverty and inequality in the UK."
"However, following decades in the wilderness, phages are now the focus of renewed interest as an attractive alternative, or addition to conventional antibiotics", Professor Ebdon said.
"Phages are the most abundant biological entity on Earth and are the natural enemies of bacteria, helping keep their populations in check in nature," he said.
"One of the amazing things about phages is that they have evolved to be very choosy about which type of bacteria they latch onto and destroy. They do this by landing, like a lunar landing module, onto the bacterial cell, injecting their genes (DNA/RNA) into that cell and turning it into a mini-phage factory, producing multiple phages which in turn burst out and move on to neighbouring bacterial cells."
History of phages
This ability to target disease-causing bacteria was first observed more than 100 years ago and harnessed most notably in the former Soviet Republic of Georgia, where they are routinely used to treat humans, Professor Ebdon said.
"In the UK, phages are already used in a variety of applications - in my lab we use them for tracing pathways of groundwater contamination or identifying human sources of water pollution, and they have also been used to control foodborne pathogens and within aquaculture," he told MPs.
"However, phages are only currently permitted for use in UK patients on compassionate grounds, in life-threatening situations, when all other treatments have been exhausted.
"Although the UK has a very strong research base in this area, including several world-leading academic groups working on clinical phage applications, we like many other countries have been slow to recognise the full potential of phage therapy."
"This is due largely to a lack of definitive guidelines and regulations, making phages financially unattractive to pharmaceutical companies who are reluctant to fund the necessary clinical trials."
Barriers to phage therapy
Current uncertainties, such as how best to administer phages, what dose and concentrations are needed and how long the therapy may take to work are surmountable, Professor Ebdon said.
"However, one of the major stumbling blocks relates to how phages are actually classified - in the eyes of the EU they are currently 'biological medicinal products' or 'advanced therapy medicinal products', in the US they are classified as drugs, and in Poland as 'an experimental treatment'," he said.
"What's more, current legislation is geared towards regulating off-the-shelf, industrially produced pharmaceuticals, rather than tailor-made phage preparations."
"We would therefore like to see the Committee launch an inquiry to better understand the regulatory barriers and opportunities associated with phage therapy in the UK and to explore whether regulatory authorities need to reconsider phage classification, as a form of life, which may be best handled separately from existing pharmaceutical products.
"This inquiry would help ensure that the UK is best placed to navigate the regulatory landscape on this exciting journey into the 'age of phage' and would help secure a pipeline of future phage treatments, needed to improve the health outcomes of future generations."
Neglect of phage potential
During questions raised by the listening MPs, Professor Ebdon said that despite two committee inquiries into antimicrobial resistance in 2014 and 2017, the Government's five-year national action plan (2019- 2024) to tackle AMR made only brief reference to phages.
He put this down to the often piecemeal approach to phage development in certain countries, with the use of phages not subjected to rigorous clinical trials in countries such as Georgia, or instances where they have been administered in combination with other treatments, making it difficult to establish their efficacy.
"This is going to require the setting up of facilities for the isolation, preparation and maintenance of phage libraries and phage-based products - making sure we get that right is important, fortunately advances are already being made to this end such as the UK Bacteriophage Centre Project led by colleagues at the University of Leicester" Professor Ebdon said.
The Commons Science and Technology Select Committee thanked those responsible for the six pitches (short-listed from over 60 initial entries) for the time and effort involved and also that of those supporting them.
"The Committee will decide and announce in the coming weeks the inquiry idea it will be proceeding with," a spokesman said.