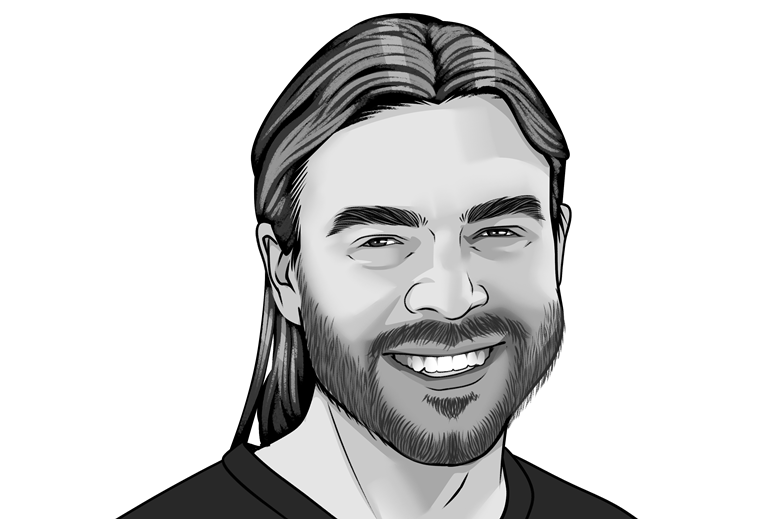 Professor Jack Gilbert has taken over the reins from Professor Brendan Gilmore as President of Applied Microbiology International (AMI).
He has been at the University of California San Diego since 2019, where he is a Professor in Pediatrics and the Scripps Institution of Oceanography, Associate Vice Chancellor for Marine Science, and Director of both the Microbiome and Metagenomics Center and the Microbiome Core Facility.
Professor Gilbert uses molecular analysis to test fundamental hypotheses in microbial ecology. He co-founded the Earth Microbiome Project and American Gut Project and has authored more than 400 peer-reviewed publications and book chapters on microbial ecology.
Influential scientist
In 2014 he was recognised on Crain's Business Chicago's 40 Under 40 List, and in 2015 he was listed as one of the 50 most influential scientists by Business Insider, and in the Brilliant Ten by Popular Scientist. In 2016 he won the Altemeier Prize from the Surgical Infection Society, and the WH Pierce Prize from the Society for Applied Microbiology (now AMI) for research excellence.
He also co-authored 'Dirt is Good', published in 2017, a popular science guide to the microbiome and children's health. Additionally, he founded BiomeSense Inc in 2018 to produce automated microbiome sensors.
Professor Gilbert said that through its 92-year history, AMI has supported tens of thousands of microbiologists from academic and industry in the development of their careers, reporting of their scientific progress, and has facilitated development of their networks.
The society has also been a major convening power, allowing for consensus to be formed on critical scientific understanding, with tangible impacts on governmental policy across myriad domains, he added.
Collective voice
"Scientific societies are vital to ensure that individual scientists have a collective voice, and AMI provides that robust communication through our peer reviewed journals and The Microbiologist magazine, as well as being an advocate through the popular press and political bodies," Professor Gilbert said.
"However, societies do not support themselves; they are a product of their membership. Active membership is critical to the success of any society; you must play a role in making the society work for you.
"That's why I volunteered my time to become President of AMI. I believe that active participation is the best way to improve any organization. Just as voting is a privilege, so is being able to represent the needs of the many to achieve real and lasting change in the world.
Working together
"I am honoured to represent AMI and the rest of the membership as President, so we can work together to improve inclusion and diversity in applied microbiology, foster scientific excellence and rigour in our practices, and support policies that bolster equity in our societies.
"I encourage everyone to get involved and find out how you can support AMI's mission to solve some of the world's greatest challenges by bringing the applied microbiology community together, across borders and disciplines, to enable meaningful collaboration that delivers scientific impact," Professor Gilbert said.