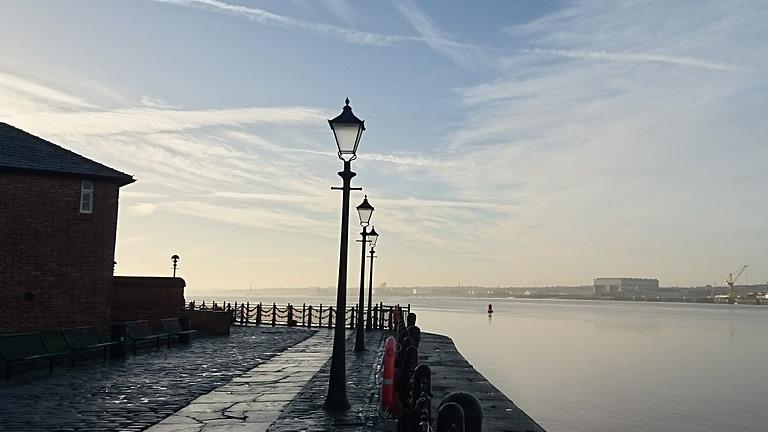 Applied Microbiology International has welcomed the UK's return to Horizon Europe under a new agreement with the EU.
From today, UK researchers can apply for grants and bid to take part in projects under the Horizon programme - the world's largest research collaboration programme. The UK will be participating as a fully associated member for the remaining life of the programme to 2027.
Chief executive Dr Lucy Harper said: "AMI welcomes the news that the UK will once again be a part of the Horizon Europe funding programme, the world's largest international research programme.
"International collaboration is vital in pushing applied microbiology research forward, so this news will be a huge relief to our members, and applied microbiologists across the globe."
EU programmes
Once adopted, the UK will also be able to join the governance of EU programmes – which the UK has been excluded from over the last three years – and UK researchers will be able to lead consortia in the next work programme of Horizon Europe projects.
The government said Horizon will give UK companies and research institutions unrivalled opportunities to lead global work to develop new technologies and research projects, in areas from health to AI, not only opening up cooperation with the EU, but also Norway, New Zealand and Israel which are part of the programme – and countries like Korea and Canada which are looking to join too.
The development follows a call between the UK Prime Minister Rishi Sunak and EU Commission President Ursula Von der Leyen on Wednesday 6 September. They are encouraging UK scientists to apply with confidence from September 7 and have agreed that the UK and EU will work together to boost participation.
New deal
The government said that as part of the new deal negotiated over the last six months, the Prime Minister has secured improved financial terms of association to Horizon Europe that are right for the UK, increasing the benefits to UK scientists, value for money for the UK taxpayer, and mitigating the impact that the EU's delays to our association will have on participation rates of researchers.
The UK will also associate to Copernicus, the European Earth Observation programme. This will provide the UK's earth observation sector with access to unique data – valuable to helping with early flood and fire warnings, for example – and with the ability to bid for contracts, which they haven't been able to access for three years.
In line with the preferences of the UK fusion sector, the UK has decided to pursue a domestic fusion energy strategy instead of associating to the EU's Euratom programme. The government said this will involve close international collaboration, including with European partners, and a new, cutting-edge alternative programme, backed by up to £650m to 2027.
Wealth of expertise
UK Prime Minister Rishi Sunak said: "Innovation has long been the foundation for prosperity in the UK, from the breakthroughs improving healthcare to the technological advances growing our economy.
"With a wealth of expertise and experience to bring to the global stage, we have delivered a deal that enables UK scientists to confidently take part in the world's largest research collaboration programme – Horizon Europe.
"We have worked with our EU partners to make sure that this is right deal for the UK, unlocking unparalleled research opportunities, and also the right deal for British taxpayers."
Science and economy
Secretary of State for Science, Innovation and Technology Michelle Donelan said: "Today is a fantastic day for UK science and our whole economy. We have listened to the sector, and through hard work and negotiation we have secured an excellent deal for researchers, taxpayers and businesses.
"The Horizon programme is unrivalled in its scope and opens up a world of opportunity for cooperation on science that delivers real-world benefits for the UK - creating jobs, boosting our economy and opening up collaboration for the sector with some of our closest partners, whether on tackling climate change or advancing cancer research.
"This deal is a crucial step forward on our mission to become a science and tech superpower by 2030."
Research community
President of UUK, Professor Dame Sally Mapstone said: "The entire research community, within our universities and beyond, will be delighted at the news that an agreement has been reached. Overcoming the obstacles to association was no small feat and we are grateful to the government and the commission for their perseverance to secure this successful outcome.
"Horizon Europe has been the basis of scientific collaboration for over 30 years. From early detection of ovarian cancer to developing clean energy networks involving dozens of universities and many industrial partners, Horizon lets us do things that would not be possible without that scale of collaboration.
"Allowing our scientists to work together, irrespective of borders, is in all of our interests. Our universities will now do everything possible to ensure the UK rapidly bounces back towards previous levels of participation and is able to secure genuine value, delivering the wealth of research opportunities available.
Beacon of collaboration
The Academy of Medical Sciences, the British Academy, the Royal Academy of Engineering, and the Royal Society have issued a joint statement on the UK's association to Horizon Europe: "This is a great day for researchers in the UK and across Europe. The Horizon programme is a beacon of international collaboration and UK-based academic and industrial researchers will now be back at the heart of that.
"Research is vital to tackling the key problems we face, from global challenges such as climate change to driving productivity growth and creating new jobs locally. Our involvement in Horizon Europe will make the UK stronger and is a big win for global research and innovation."
Dame Professor Angela McLean, Government Chief Scientific Adviser said: "This is great news for UK science and technology. International collaboration is a vital part of a thriving science ecosystem and association with the Horizon programme bolsters our plans to secure our status as a science and technology superpower."
True win-win
Chief Executive of the Russell Group, Dr Tim Bradshaw said: "Association to Horizon Europe is tremendous news for UK science, research and innovation. We are delighted that a good deal has been struck, so all credit to the negotiating teams who have been working hard behind the scenes to get this over the line.
"This deal is a true win-win for everyone. The scale of research supported by Horizon Europe will help deliver medical breakthroughs, new technologies, and advances in areas such as AI to improve all our lives and help tackle the shared environmental, economic, and social challenges we face.
"The research community on both sides of the Channel are raring to go and will spare no effort in making our association a success. Universities have plans in place to get researchers to apply and our partner universities and businesses across the EU – and in other associated countries – are eager to work with our institutions. We will be ready to work with Government and the Commission to make the most of Horizon's opportunities from day one and beyond into its successor."
Mutually beneficial
UKRI Chief Executive Professor Dame Ottoline Leyser said: "Today's agreement on UK association to Horizon Europe is brilliant news.
"The UK has a long track record of mutually beneficial participation in previous EU schemes and this decision enables us to build on those highly successful collaborations to maximise the opportunities membership of Horizon Europe provides.
"UKRI is looking forward to working with our communities and partners to capture the many benefits of Horizon Europe for researchers and businesses."